About Me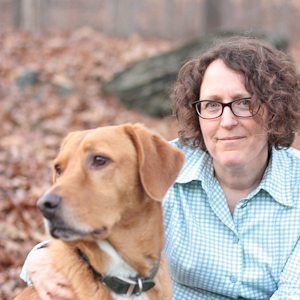 There I was, at the tender age of 44. Just your average barbecue-lovin', pie bakin' chowhound. I used to drag all my friends to Queens for Sichuan or Mexican food, and hosted fun and somewhat lavish dinner parties. But it turns out my pork, cheese and butter eating days were numbered, because …
I found out I had a 90% blocked artery.
Two stents later, the nutritionists were giving me my marching orders: broiled chicken breast and steamed broccoli was a typical dinner suggestion. Upon hearing this advice, I believe my exact words were:
No. Fucking. Way.
Admittedly, the new me – kept alive by little pieces of metal and a bunch of heart drugs – clearly had to find a new way of eating. However, I wasn't about to settle for anything less than hearty, spicy, exciting food. No sacrificing flavor, period.
So I found ways around the restrictions. I created apple pies made with heart-healthy oils instead of butter or lard. I made lasagna without all the fatty cheese. And no one could tell the difference.
Not surprisingly, my experience also affected the eating habits of everybody around me. When deciding what to make for dinner – or before biting into a pastry – they stopped to think.
My friend Tracy always asked herself, "What would Cathy eat?"
That was the inspiration for this blog. By providing delicious alternatives to the typical American diet full of processed foods and saturated fat, I hope to help people realize the connection between what they put in their mouths and their future well-being. In other words, to avoid my own fate. Which brings me to a question I often get:
"Has your diet cured your heart disease?"
Well… I have a high level of hereditary and dangerous lipoprotein(a), an abnormal protein that attaches to LDL cholesterol. And not much in the way of diet or drugs affects it. So despite my heart-healthy diet, I have had several more artery blockages since my initial procedure. But I have to believe that my improved diet has slowed the progression of the disease. And of course, diet can definitely have a preventive effect for most people.
Healthy eating is at the core of who I am now. Cooking nearly every day can be a challenge, especially with a full-time job as a creative director at an ad agency in New York. But even while I'm writing copy I'm thinking about the broccoli rabe and beans I'm going to make when I get home. And come the weekend, I do nothing but cook and take pictures at my country shack in the Hudson Valley. And yes, I still throw damn great dinner parties!
Contact me anytime at cathy.elton@gmail.com

Disclosures and such:
I'm not a nutritionist. I have no formal training in that area. So while I think my approach to a heart-healthy is a pretty good one, it's certainly not perfect and by no means prescriptive. Please see your doctor or a nutritionist to get guidelines that are right for you.
Privacy policy:  This blog does not share personal information with third parties nor do we store any information about your visit to this blog other than to analyze and optimize your content and reading experience through the use of cookies.
You can turn off the use of cookies at anytime by changing your specific browser settings.
We are not responsible for republished content from this blog on other blogs or websites without our permission.
This privacy policy is subject to change without notice and was last updated on Month, Day, Year. If you have any questions feel free to contact me directly here: cathy.elton@gmail.com