Aug 23, 2011
A pie for you. For a Fund for Jennie.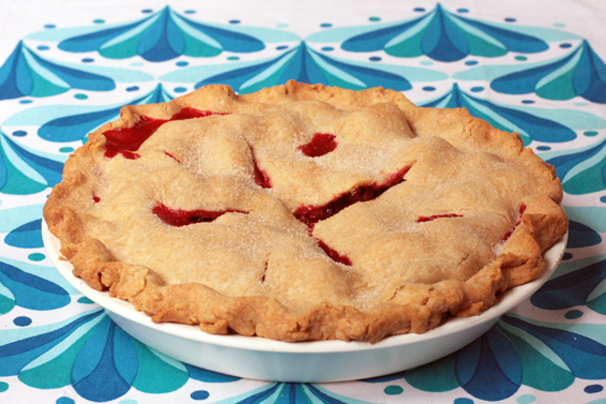 The news about Jennifer Perillo's husband's death hit me pretty hard – especially because he died of a sudden heart attack. I don't know Jennie except through her beautiful blog, In Jennie's Kitchen. But as my friend Andrew points out, that doesn't really matter. She's still important to me, because the food blogger community is a family all its own. I've learned in recent days just how tight knit and caring that family is, as support has poured in for Jennie from all corners of the food blogosphere.
As if losing her husband weren't horrible enough, Jennie is also struggling financially. Her health insurance runs out at the end of the year, and she's left on her own to deal with health care, a mortgage and the cost of raising two young daughters. That's where food bloggers come in. The organization Bloggers Without Borders has started a remarkable campaign to raise money to help Jennie out.
To do my part, I'm auctioning off an Apple-Raspberry pie (or just plain apple, if you prefer). If you live in NYC or in the Hudson Valley, I will deliver this pie to your doorstep. And of course, it will be made with my famous heart-healthy crust.
Bidding starts at $25. To place a bid, just leave it in your comment below. I will contact the winning bidder and you'll make the payment through Bloggers Without Borders. I'll accept bids through Monday at midnight. My pie is worth it, so bid generously

If you want to tweet the word about my auction, be sure to use the hashtag #afundforjennie. Thanks so much.