Oct 8, 2010
Smokin' Links: Fresh fig recipes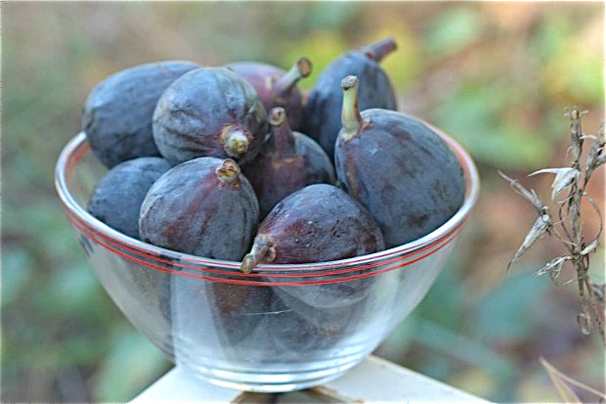 This week's roundup of the very best heart-healthy recipes from my fellow bloggers focuses on fresh figs.  Get 'em while they're in season!
This Fig Salad with Walnuts and Mint from Cook and Be Merry is simple and gorgeous.
Fresh Fig and Port Sorbet?  This recipe from Eating Out Loud has me drooling. I'm pulling out the ice cream maker!
This yummy Fresh Fig and Banana Milkshake from Pinch My Salt takes just a couple minutes to make. I'd just recommend substituting lower fat milk – or even almond milk – for the whole milk.
Fun Fig Fact, from the aforementioned Cook and Be Merry:
Although commonly referred to as a fruit, the fig fruit is actually the flower of the tree, known as inflorescence, in which the flowers and seeds grow together to form a single mass. The flower is not visible, as it blooms inside the fruit. The small orifice (ostiole) visible on the end of the fruit is a narrow passage,  which allows a specialized wasp, the fig wasp, to enter the fruit and pollinate the flower, after which the fruit grows seeds inside.