Jul 19, 2010
Vegan zucchini pecan bread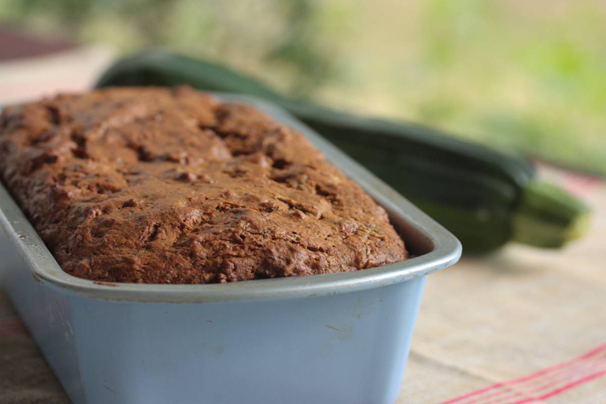 Scroll down to the next photo and you will understand why my next few entries will revolve around summer squash.  That's just today's haul from my three gigantic plants!  What in the world am I going to do with all of this squash?
My first thought, of course, was zucchini bread. To give it my own twist, I concocted a recipe with some of my favorite flavors – toasted nuts, ginger, nutmeg and lemon. Those additions took this out of the realm of ordinary zucchini bread.  Plus,  it's vegan, whole grain, and made with a heart healthy oil, so it's definitely a nutritional step up from the usual zucchini bread loaded with butter, or even – gasp – vegetable shortening.  It does contain a cup of sugar, but this is a very large loaf, so it's not overly sweet. In fact, it's pretty darn perfect.
OK, that's one squash down, 10 to go.  Wish me luck.
Note: The next time I made this recipe, I realized it makes a bit too much batter for a regular loaf pan – I apologize and will adjust the recipe when I have time. For now, bake the extra cup or so of batter in a mini loaf pan…or improvise!

Vegan Zucchini Pecan Bread
6 T. ground flax seeds, whisked vigorously with ½ c. water
2/3 cup canola oil
½ cup unsweetened applesauce
1 cup packed brown sugar
2 teaspoons vanilla
1 teaspoon lemon zest
2½ cups grated zucchini, packed – about one big zucchini or 3 medium ones
3 cups whole wheat pastry flour (do not scoop the flour from the bag – spoon lightly into measuring spoon)
1 teaspoon salt
2 teaspoons baking soda
2 teaspoons baking powder
1 1/2 teaspoons cinnamon
1 teaspoon nutmeg
1/2 teaspoon ground ginger
1 cup chopped pecans, toasted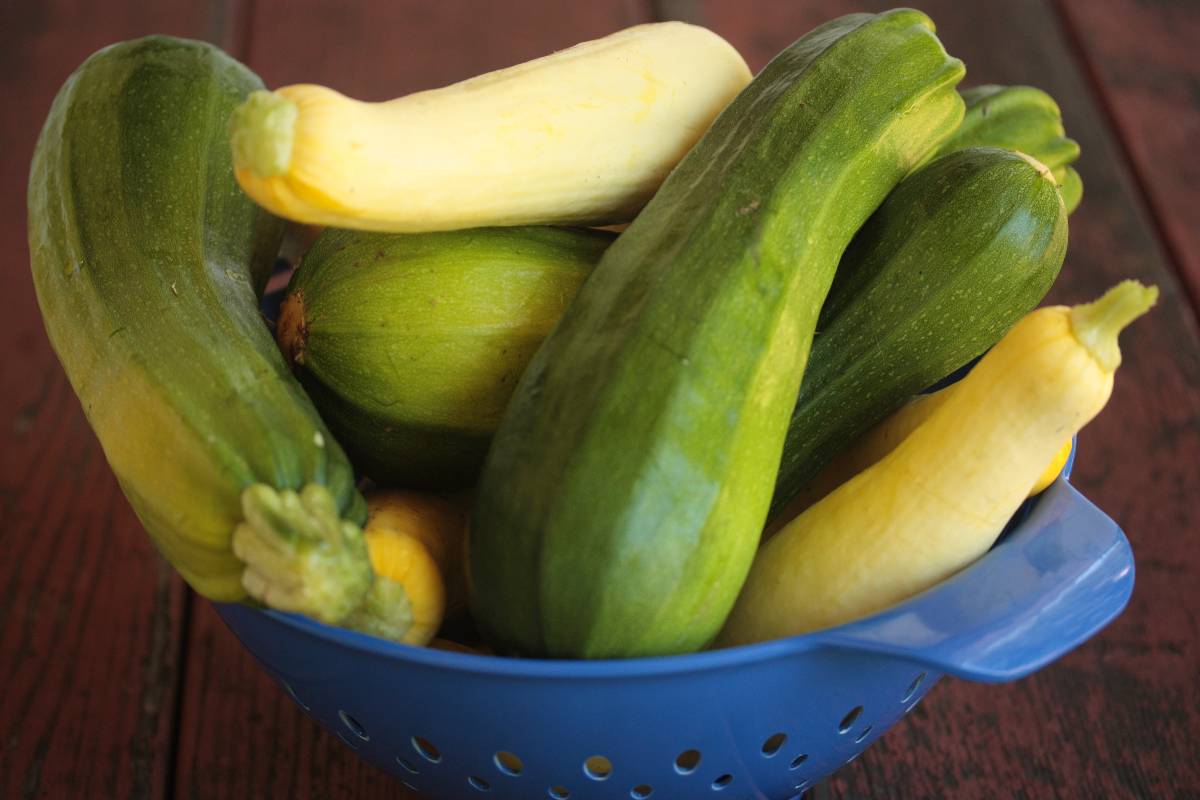 Heat the oven to 350 degrees.
Spray a 9 x 5" loaf pan with cooking oil spray. Toast the pecans in a dry hot skillet (preferably cast iron) until fragrant and beginning to brown, and set aside. Grate zucchini on the large holes of a box grater, squeeze out excess liquid with your hands, then measure.
Mix together flax seed mixture, oil, applesauce, sugar, lemon zest and vanilla. Add zucchini and stir until combined. In a separate bowl, whisk together dry ingredients. Add to wet ingredients and stir just until moistened. The batter will be very thick. Fold in the pecans.
Pour batter into the loaf pan (see note above) and bake about an hour and 10 minutes, or until a knife inserted in center of loaf comes out clean. Let cool at least one hour before slicing.