Feb 22, 2010
Wild Mushroom Ragout
OK, so I've got a huge pile of mushrooms – forty bucks' worth, if you can believe it – and four people coming over for dinner.   I didn't see any recipes that were exactly what I had in mind for my ragout, so I devised my own.  The result was crazy flavorful, and quite meaty in texture – I think we wolfed it down in five minutes flat.  Here it is, for your viewing pleasure:
Herbed Mushroom Ragout with Soft Polenta
½ ounce. dried porcini mushrooms
1/4 cup extra virgin olive oil
2 pounds wild mushrooms (any combination of shiitake, oyster, hen of the woods and chanterelle), sliced
8 ounces cremini mushrooms, sliced
4 shallots, minced
5 cloves garlic, minced
1 tablespoon chopped fresh sage
1 tablespoon chopped fresh thyme
1 teaspoon finely chopped fresh rosemary
1 cup red wine
Salt and freshly ground pepper to taste
Put the dried porcinis in a bowl and cover with boiling water. Cover and let sit for about 25 minutes. Strain through cheesecloth, and reserve the liquid. Rinse and chop the porcinis.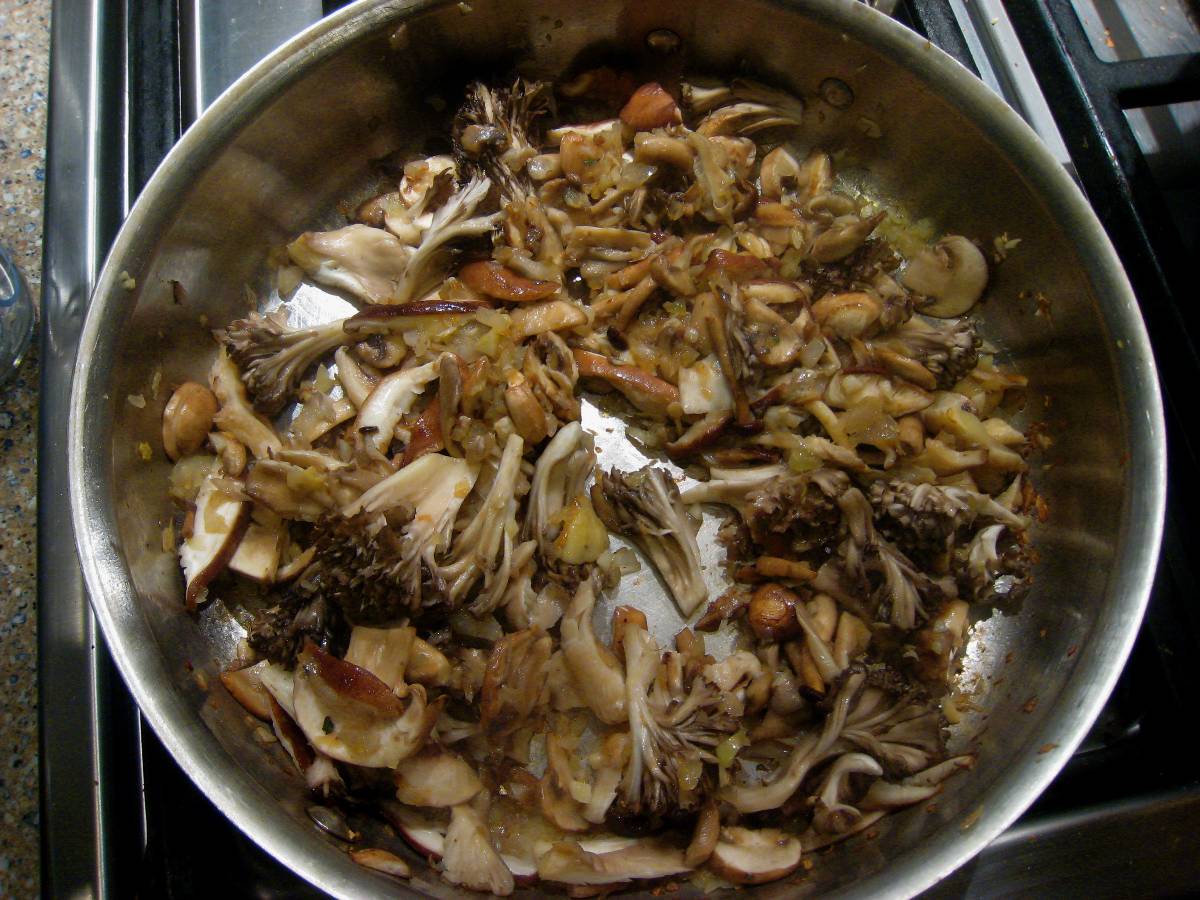 Heat the olive oil in a large skillet – or use two pans if necessary – over medium heat.  Add the shallots and sauté until translucent, then add the garlic and cook for 1 minute. Raise the heat to medium high and add the fresh mushrooms along with a light sprinkling of salt, and sauté for about 5 minutes, or until they begin to brown.  Add the porcinis, herbs and wine.  Cook until wine is reduced by half.  Add ½ cup of mushroom soaking liquid.  Reduce heat and simmer gently until the liquid is again reduced by about half. Add salt & pepper to taste.
Serve on soft polenta (c'mon, you don't need me to tell you how to make that – follow the instructions on the box!)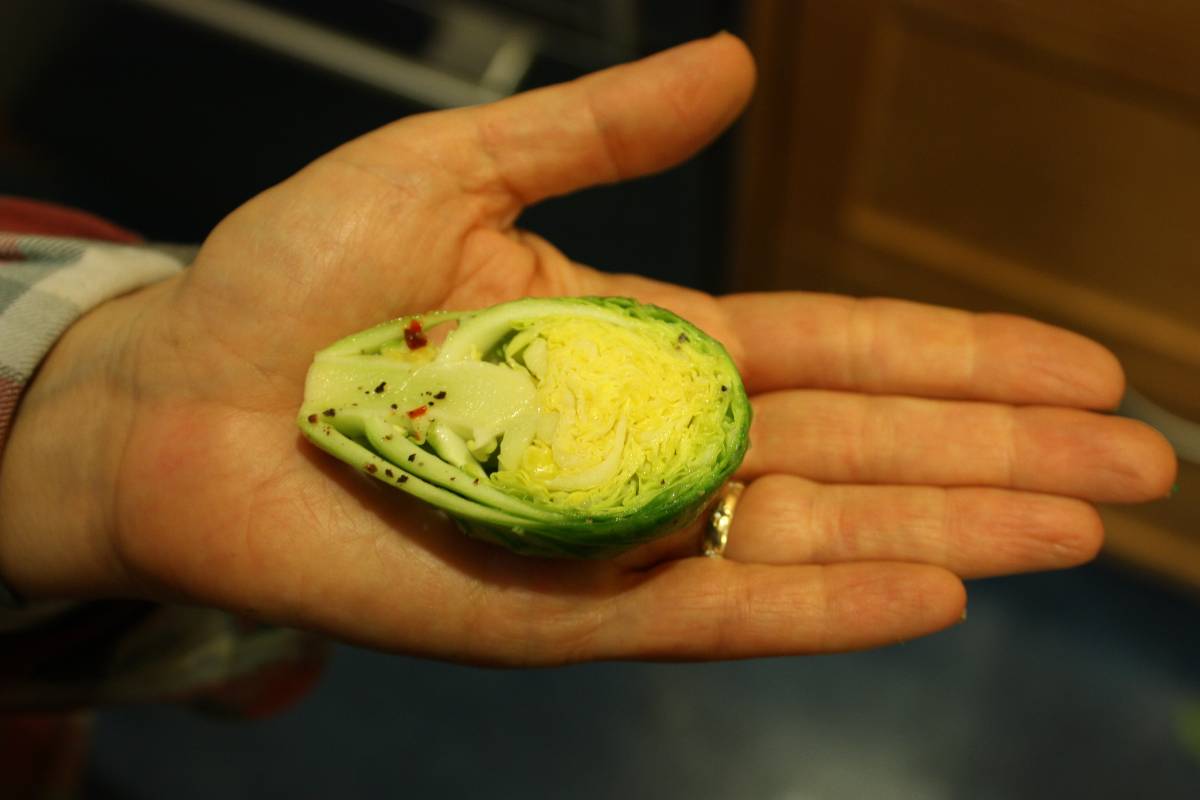 The brussels sprouts were so huge, no one could believe it.  Check out this photo of one in my hand.   I didn't use a formal recipe.  I just cut them in half, tossed them with a few tablespoons of extra virgin olive oil, some minced garlic, lemon juice, lemon zest, salt, pepper and crushed red pepper flakes, and roasted them at 400 degrees for about 20 minutes.  The lemon really made the difference – the sprouts tasted zesty and bright, not dull as roasted brussels sprouts sometimes can.